---
MESSAGE FROM THE GENERAL DIRECTOR
C&N VINA Ltd., company has been specializing in investing in infrastructure construction of industrial parks in Vietnam. It has been started since the formation and development of successful Minh Hung Korea industrial park in Binh Phuoc in 2005. Catching up with import and export policies and benefits from Free Trade Agreements, especially TPP (Agreeent on Trans-Pacific Partnership), C&N VINA Ltd., created a favorable investment environment for investors. Up to now, C&N VINA Ltd., has completed fully 100% for lease land in Minh Hung industrial park, Binh Phuoc province with 200ha. We also expanded the construction of Phong Dien industrial park in Thua Thien Hue and Tam Anh Korea industrial park in Quang Nam for the next period.
Be accepted the best investment preference as regulated by the Central Government, C&N Vina company has selected Chu Lai Economic Zone to develop Tam Anh-Korea industrial park in the key economic region of Central Vietnam. Based on the strength of geographic location, comfortable transport, seaport systems, international airport, local sourcing of raw materials, high quality human resources. C&N VINA Ltd., company has decided to creat investment environment with lage scale and multi-sectors. We have committed to make every effort giving peace of mind to business and production activities of enterprises investing into Tam Anh industrial Park, Quang Nam.
Sincerely,
General Director
LEE CHUNG KEUN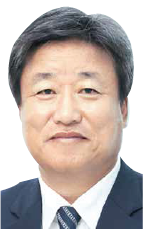 ---
PHONG DIEN KOREA INDUSTRIAL PARK
Office: 20 Nguyen Hue street, Hue province
Tel: 054.3898.225 Fax: 054.3898.225
Add: C Area, Phong Dien Industrial park, Hue Province
Mail: cnvina@gmail.com
Web: www.cnvn.com.vn
Representative office: 7th Fl, Petroland Tower
12 Tan Trao Str., Tan Phu W., Dist. 7, HCM.C
Tel: 08.54161398; Fax: 08.54161397
Chinese Language: Mr.Zhang: 0908 867 808 (Advisor)
Ms. Sandy Hu: 0909 573 818 (Assistant)
INVESTMENT ENVIRONMENT OF THUA THIEN HUE PROVINCE
Thua Thien Hue is one of the five provinces in Central Vietnam Key Economic Zone and is located in a strategic position on the East West Economic Corridor (EWEC). Hue province is surrounded by Quang Tri on the north, East Sea on the east, Laos on the west, Quang Nam province and Da Nang city on the south. 03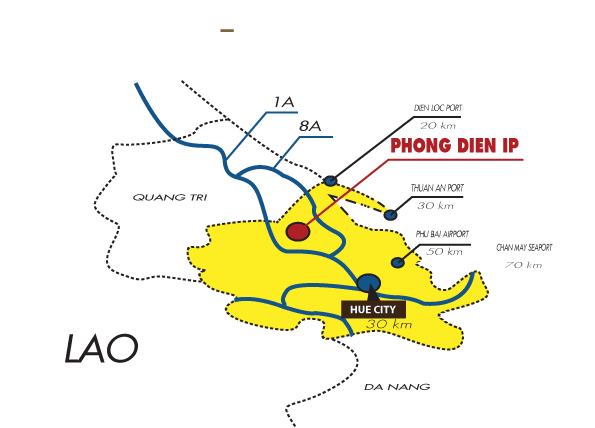 Land area: 5,033.2km
Population: 1,115,000 people
GDP per capita (2014): 1,750USD/year
Export (2014): 622 million
USD Import (2014): 400 million
USD Workforce: 607,023 people
MASTER PLAN OF PHONG DIEN INDUSTRIAL PARK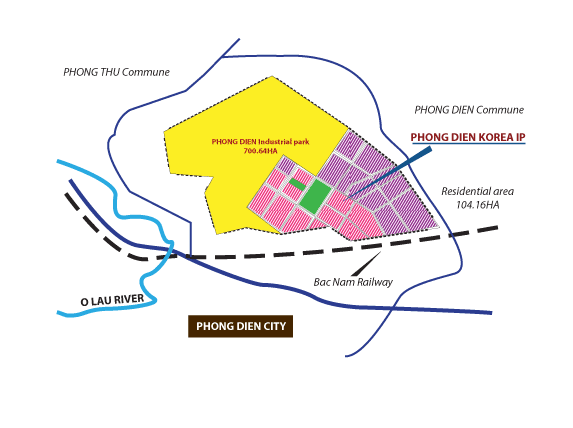 Main road in Phong Dien IP: 40m wide
Internal road in Phong Dien IP: from 2 lanes to 4 lanes, 22m-33m wide The inner traffic system combined with those at the outside of IP forming a completed traffic system, convenient for transport of goods.

The water supply system in Hue included 6 water treatment plants with capacity of 162.000m/day. Phong Dien Water Supply company will reach the requirement of enterprises and in the future the Northen Water Supply will be planned to supply enlargely.

There is a private high-voltage in Hue province with 110KV, 220KV and 500KV capacity, which will be supplied well by Hue electricity company to the foot of the enterprise factories.
POSTAL-TELECOMMUNICATIONS SERVICES

The Homeland, international information-communication system satisfies the requirement for telecom of the investors under multi-service forms such as voice-calls, data transmission, internet…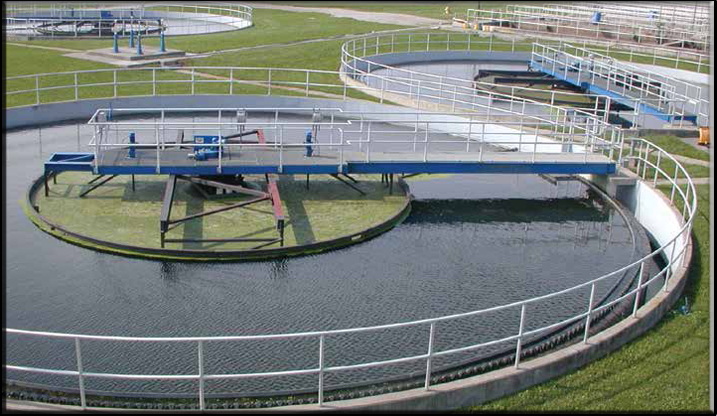 WASTE WATER TREATMENT SYSTEM
Estimated capacity of general project: 30.000m/day, and the first stage: 10.000m/day. Enterprises have to treat waste water to B-category standard prior to discharging to the IP central waste water treatment system
KEY SECTORS CALLING FOR INVESTMENT: MULTI-SECTORS
Textile, dying and garment
Fashion and textile industry
Supplementary industry of garment textile
Production of construction materials
Agro-Forestry product processing
Electronic, telecom projects
Electrical and electronic industry
Chemical, cosmetic production
Stationary manufacturing project
Packaging industry (paper, metal, plastic), advance packaging
Other industries
SERVICES AND OTHER UTILITIES
Rental of offices
Show rooms are available for the convenience for advertising products of companies in the IP
Supporting the investors in obtaining permits
Guiding the investors in their course of incorporation
Assisting the customers in any impediment of routine activities
Providing the investors with supporting facilities of a completely developing industrial park with sufficent services: Banking, postal service, hotle, sport sector, customs house (Import-export clearance right in the IP to enable saving cost and time)
Supporting recruitment to companie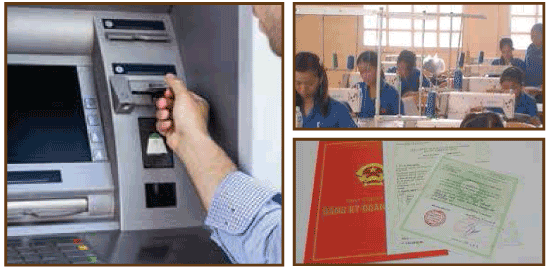 INVESTMENT INCENTIVE
The entrepreneurs are entitled for all preferential treatments under the State's policy, Hue province in general and Phong Dien IP.
PLANNING OF USING LAND - 工業區用地規劃